Nearby Facilities & Services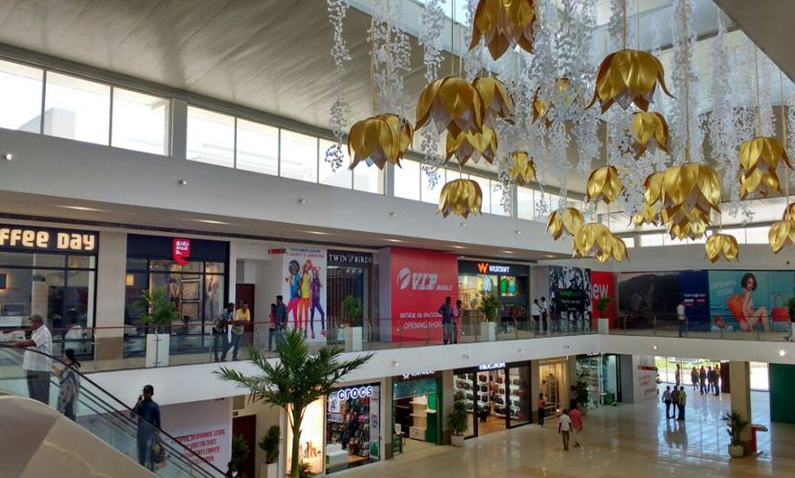 Ajanta Caves
Aurangabad to Ajanta caves is at a distance of 120 km approx. and it takes 2 hrs 30 min. one way. It takes 3 hrs to visit caves properly. The Buddhist Caves in Ajanta are approximately 30 rock-cut Buddhist cave monuments dating from the 2nd century BCE to about 480 CE in the Aurangabad district of Maharashtra state in India. The caves include paintings and rock-cut sculptures described as among the finest surviving examples of ancient Indian art.
Ellora Caves
Aurangabad to Ellora caves is at distance of 40 km aprox. and it takes 1 hrs one way. It takes 4 hrs to visit caves properly. Ellora is a UNESCO World Heritage Site located in the Aurangabad district of Maharashtra, India. It is one of the largest rock-cut Hindu temple cave complexes in the world, featuring Hinduism in particular and few Buddhist and Jain monuments with Artwork dating from the 600–1000 CE period.
Grishneshwar
Grishneshwar Temple dedicated to Lord Shiva is one of the holiest Hindu pilgrimage sites in India. Located about 35 km away from the city of Aurangabad and about 2 km away from the UNESCO-listed Ellora Caves, it is home to the 12th and the last Jyotirlinga on earth. It is an ancient shrine that finds mention in the Shiva Purana, one of the sacred scriptures in Hinduism.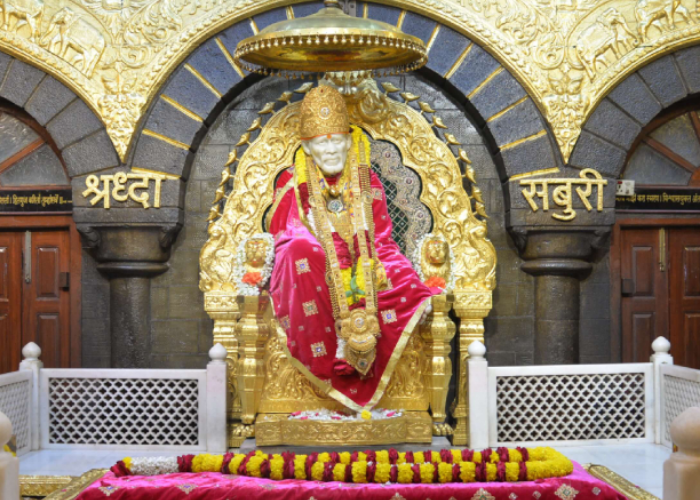 Shirdi
By road, if you have your own vehicle or by Aurangabad, to Shirdi taxi you can reach Shirdi within 2 hr 30 min. It's almost 120 km actual travel by road. Sai Baba of Shirdi, also known as Shirdi Sai Baba, was an Indian spiritual master who is regarded by his devotees to be a manifestation of Sri Dattaguru and identified as a saint and a fakir.
Shani Shingnapur
Distance between Aurangabad and Shani Shingnapur is 106 kms. You can reach 2 hours, 7 minutes. Shani Shinganapur or Shingnapur is a village in the Indian state of Maharashtra. Situated in Nevasa taluka in Ahmednagar district, the village is known for its popular temple of Shani, the Hindu god associated with the planet Saturn. Shingnapur is 35km from Ahmednagar city.
Lonar Lake
The Lonar Lake in Maharashtra is 136 KMS from Aurangabad. The road from Aurangabad to the entry of the Lake sight is beautiful. Lonar Lake, also known as Lonar crater, is a notified National Geo-heritage Monument, saline, soda lake, located at Lonar in Buldhana district, Maharashtra, India. Lonar Lake was created by a meteorite collision impact during the Pleistocene Epoch.
Bibi Ka Maqbara
The Bibi Ka Maqbara is a tomb located in Aurangabad, Maharashtra, India. It was commissioned in 1660 by the Mughal emperor Aurangzeb in the memory of his first and chief wife Dilras Banu Begum and is considered to be a symbol of Aurangzeb's 'conjugal fidelity.
Bhadra Maruti
From Aurangabad temple is around 28 km. Bhadra Maruti Temple, Khultabad is a temple dedicated to the Hindu deity Hanuman, located at Khuldabad, near Aurangabad, Maharashtra. The temple is located four kilometers from the Ellora Caves. At this temple, the idol of Hanuman is portrayed in a reclining or sleeping posture.
Daulatabad Fort
Daulatabad is just 16 km from Aurangabad and is easily accessible by road. Visit the Daulatabad Fort is a half-day affair. One can book a taxi cab from Aurangabad near the central bus stand. It is advisable to go for taxis thru the authorized taxi union which has its office just adjacent to the 'out gate' of the central bus stand.
Panchakki
The Panchakki or the Watermill, located at Aurangabad, was built in the early years of the 17th century, by the Muslim Sufi Saint Baba Shah Musafir. The complex of Panchakki had been a place of external abode of the great Sufi Saints who flocked to India in 12th Cent A.D.
Jayakwadi Dam
From Aurangabad, it's 53 km. Jayakwadi dam is an earthen dam located on the Godavari river at the site of Jayakwadi village in Paithan taluka of Aurangabad district in Maharashtra, India. The harsh project is one of the largest irrigation projects in the Indian state of Maharashtra. It is a multipurpose project.
Sunheri Mahal
At a distance of 2 km from Bibi Ka Maqbara and 6 km from Aurangabad Railway Station, Sunheri Mahal is a palace located at the foothill of the Aurangabad Caves in the Paharsingpura area of Aurangabad. It is one of the top places to visit in Aurangabad. Soneri Mahal was built by a Bandalkand chief who accompanied Aurangzeb into the Dakhan.